Click here to download this document in PDF format
Kate Ransom
violin & artistic director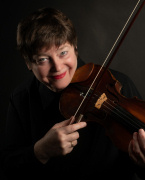 Hailed in the New York Times for "impassioned" playing and "clear articulation and unity of purpose," violinist Kate Ransom is a distinguished chamber musician, recitalist and teacher who has presented hundreds of concerts in major chamber music concert halls in North America and Europe. Ms. Ransom is artistic director of Serafin Ensemble, and founding violinist of Serafin String Quartet - lauded by Gramophone and Fanfare Magazine for the Naxos release of early works by Pulitzer Prize-winning composer Jennifer Higdon and by The Strad Magazine and American Record Guide for their debut Centaur release. She also directs Serafin Summer Music, a chamber music festival in Delaware.
As founding and six-year member of the Alexander String Quartet, she received first prize and audience prize at the London String Quartet Competition and toured internationally. Kate Ransom has played to numerous composers, consulting with them in preparation for performances of their works, including Aaron Copland, Jennifer Higdon, Elliot Carter, and George Rochberg. She is an active collaborator on series and festivals throughout the United States and has performed with artists and ensembles such as David Coucheron, Charles Abramovic, Steven Tenenbom, Sara Sant'Ambrogio, Eliot Fisk, and members of the Cleveland and Philadelphia Orchestras, Eroica Trio, Empire Brass Quintet and Juilliard, Orion, Attacca, and Vega String Quartets.
Ms. Ransom's recital and solo performances include the Bach Concerto for Two Violins; complete Brahms violin sonatas in PA, TX and DE; complete violin Beethoven sonatas in DE, FL, PA and VT; and the Mozart Symphonie Concertante. She has recorded for Gallo, CRI, Centaur, Klavier and Naxos. Ms. Ransom was formerly adjunct violin instructor at the University of Delaware as has held visiting artist positions at Brevard College and Lehigh University. Her quartets have been Ensemble in Residence at University of Delaware, St. Lawrence University, SUNY-Potsdam, Lehigh University, and she was artist in residence at Brevard University.
Ms. Ransom pursued post-graduate chamber music study at The Juilliard School with Robert Mann and holds master's and bachelor's degrees in violin performance from Yale University and University of Michigan, respectively. Her major teachers were Paul Makanovitzky, Szymon Goldberg and Ivan Galamian, and she was a chamber music protégé of Tokyo Quartet. Devoted to organizational advancement in the arts, she has held executive positions at music schools since 1990 including 9 years as founding director of what is now the Conservatory of Music at Lynn University, and 23 years as president of The Music School of Delaware. Ms. Ransom plays a violin made in 1728 by the Venetian master, Sanctus Serafin.
Eric Pritchard
violin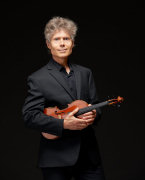 Eric Pritchard has been serving as First Violinist of the Ciompi Quartet of Duke University since 1995. His previous appointments as First Violinist of the Alexander and Oxford String Quartets included positions at City University of New York, San Francisco State University, the University of North Carolina School of the Arts, and Miami University. A native of Durham, New Hampshire, he studied at the New England Conservatory, the Indiana University School of Music and the Juilliard School where he received a Master of Music in 1985. His principal teachers were Josef Gingold, Ivan Galamian, Eric Rosenblith and Giorgio Ciompi. Pritchard was awarded First Prizes at the London International String Quartet Competition and at the Coleman and Fischoff national chamber music competitions. He was also the winner of the National Federation of Music Clubs Award in violin in 1981.
Mr. Pritchard has appeared as concerto soloist with orchestras including the Boston Pops, the Indianapolis Philharmonic and the Orchestra of New England. He has served as Concertmaster of the Columbus Symphony, the Opera Company of North Carolina and the Spoleto Festival Orchestra. As a baroque violinist, he performs on an historically restored 18th century British violin from the Duke University Musical Instrument Collection. Pritchard has premiered string quartets by illustrious composers such as Aaron Copland, Sir Peter Maxwell Davies and his solo and chamber music performances have been released on Naxos, MSR Classics Albany, Amplitude, Arabesque, Carlton, CRI, Gallo, Gasparo, Mastersound, Pro Organo, VAC, and Verdi labels.
As a certified teacher of the Alexander Technique, Pritchard offers workshops and classes for instrumentalists and singers at Duke and elsewhere that focus on achieving peak performance through increased body awareness. He resides in Durham, NC with his wife, Laura Lawton and sons, Shea and Aaron.
Hal Grossman
violin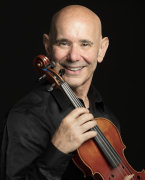 Enthusiastically acclaimed by critics and audiences alike for his "vibrant tone" and "superb technique," Hal Grossman is Grand Award Winner of the Lima Young Artist Competition and Silver Medalist of the International Stulberg String Competition. He also received First Prize Awards at the prestigious International Cleveland Quartet Competition and the National Fischoff Chamber Music Competition. His New York Debut at Carnegie Hall received exceptional reviews from The New York Times. He was invited to perform for their Royal Highnesses, Prince Charles and Princess Diana, in a CBC television and radio broadcast. Recital appearances have taken him throughout North America and Europe. In the United States he has also been heard on National Public Radio, WQXI-New York, and WFMT-Chicago. Mr. Grossman served as the Concertmaster of the Echternach Festival Orchestra in Luxembourg, a position he has also held with the Illinois Philharmonic, the Boise Philharmonic, the Lansing Symphony and the Saginaw Bay Symphony Orchestra. He has been featured at the Casals (Puerto Rico), Evian (France), Orfeo (Italy), InterHarmony (Germany) music festivals and, in the continental U.S., the Aspen, Lancaster, Breckenridge, Fontana, Great Lakes, Marrowstone, Manitou, and Garth Newel music festivals. Mr. Grossman holds music performance degrees from the University of Michigan and the Eastman School of Music. He is professor of violin at the University of Oregon and on the violin faculty at the Aria International Music Academy, Marrowstone Music Festival the Northwest Music Retreat. Mr. Grossman's students can be found in the New York Philharmonic, National Symphony, Detroit Symphony, Louisville Orchestra and in every major music conservatory in the nation. He is the founder and creator of The Grossman Method®, an internationally acclaimed course of study addressing musician's health issues, which was awarded the Louisville Award in Music and has been nominated for Outstanding Achievement in String Research Award by the American String Teachers Association.
Amadi Azikiwe
viola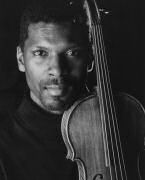 Amadi Azikiwe, violist, violinist, and conductor, has been heard in recital in major cities throughout the United States, including an appearance at the U.S. Supreme Court. He has also been a guest of the Chamber Music Society of Lincoln Center at the Alice Tully Hall and the Kennedy Center. Abroad, he has performed throughout Israel, Canada, South America, Central America, Nigeria, India, Japan, and Hong Kong. As a soloist, Mr. Azikiwe has appeared with the Prince George's Philharmonic, Delaware Symphony, Virginia Symphony, North Carolina Symphony, Fort Collins Symphony, Virginia Beach Symphony, Roanoke Symphony, Winston-Salem Symphony, Western Piedmont Symphony, Salisbury Symphony, the Gateways Music Festival Orchestra, the City Island Baroque Ensemble of New York, the National Symphony of Ecuador, and at the Costa Rica International Music Festival. Currently, he is Music Director of the Harlem Symphony Orchestra as well as Community Engagement Director of the Harlem Chamber Players and a member of the Pressenda Chamber Players. As an orchestral musician, he appeared with the New York Philharmonic and Indianapolis Symphony Orchestra, and as guest principal violist of Canada's National Arts Centre Orchestra. A New York City native, he first studied music with his mother, then began training at the North Carolina School of the Arts as a student of Sally Peck. His studies continued at the New England Conservatory with Marcus Thompson and at Indiana University as a student of Atar Arad.
Luke Fleming
viola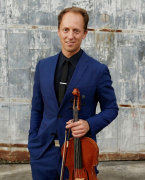 Praised by The Philadelphia Inquirer for his "glowing refinement," Luke Fleming's festival appearances include the Marlboro Music School and Festival, the Steans Institute at Ravinia, Perlman Music Program, the Norfolk and Great Lakes Chamber Music Festivals, the Melbourne Festival, Bravo!Vail, and Festival Mozaic. Formerly the violist of the internationally acclaimed Attacca Quartet, he has served as Artist-in-Residence for the Metropolitan Museum of Art and received the National Federation of Music Clubs Centennial Chamber Music Award. He was awarded First Prize at the Osaka International Chamber Music Competition and top prizes at the Melbourne International Chamber Music Competition. In 2015, Mr. Fleming became the Founding Artistic Director of both the Manhattan Chamber Players, a New York-based chamber music collective, and the Crescent City Chamber Music Festival. He has performed as a guest artist with the Pacifica, Solera, Serafin, and Canterbury Quartets, the Eroica and Gryphon Trios, the Chamber Music Society of Lincoln Center, Sejong Soloists, Ensemble Connect, the Orchestra of St. Luke's, and the New York Classical Players. He has served on the faculties of the Innsbrook Institute, Renova Music Festival, Festival del Lago, and Houston ChamberFest, and Fei Tian College and is Lecturer-in-Residence for the concert series Project: Music Heals Us. Mr. Fleming holds the degrees of Doctor of Musical Arts, Artist Diploma, and Master of Music from the Juilliard School, a Postgraduate Diploma with Distinction from the Royal Academy of Music in London, and a Bachelor of Music summa cum laude from Louisiana State University.
Charae Krueger
cello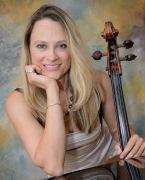 Cellist Charae Krueger is Principal Cellist for the Atlanta Opera Orchestra and the Atlanta Ballet Orchestra. She is Lecturer and Artist in Residence in Cello at Kennesaw State University in Georgia, having been a faculty member since 2006. Ms. Krueger is an avid chamber musician and is a member of the Summit Piano Trio and the Serafin Ensemble. She is a regular featured artist at the Highlands-Cashiers Chamber Music Festival in North Carolina, the Grand Teton Music Festival in Wyoming and at Serafin Summer Music. Her solo and chamber music recitals have been featured on NPR's Performance Today, WABE Radio Atlanta and WGBH Radio Boston. She plays frequently with the Atlanta Symphony Orchestra and the Charleston Symphony.
Ms. Krueger also enjoys recording studio work and has played on albums of Bruce Springsteen, Faith Hill and Natalie Cole. Recent concerts include chamber music performances at the Concertgebouw in Amsterdam, Grand Teton Music Festival with violinist Julian Rachlin, Charleston's Piccolo Spoleto Festival, concerts with ChoLiang Lin and Concertmasters William Preucil, Andres Cardenes and David Coucheron at the Highland-Cashiers Chamber Music Festival, chamber music performances with the Atlanta Chamber Players and the Emory Chamber Music Society of Atlanta. Ms. Krueger has been featured in solo recitals at the Blue Ridge Chamber Music Festival and All-Saints Church concert series in Atlanta, concerto performances with DeKalb Symphony Orchestra and the Atlanta Community Orchestra. She has twice performed the entire Beethoven cycle of Cello Sonatas with pianist Robert Henry and has done a recital tour and accompanying live CD of the Southeastern US with pianist Stanley Yerlow.
Ms. Krueger received her early cello training in Canada at the Regina Conservatory of Music. She went on to study at Brandon University and received her Bachelor of Music Performance degree from New England Conservatory in Boston. She also holds an Artist Diploma from the Longy School of Music in Cambridge MA. She continued her training during the summers at the Banff Centre in Canada and did quartet training with the Juilliard Quartet at the summer program at the Juilliard School. Ms. Krueger was also a participant in the New York String Orchestra Seminar under the direction of Alexander Schneider with concerts at Carnegie Hall. She was a founding member of the award-winning Arden String Quartet, with national and international appearances at Merkin Hall in NYC, Brown and Hofstra Universities as well as radio programs throughout the US East Coast.
Jacques-Pierre Malan
cello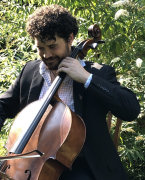 South African American cellist, Jacques-Pierre Malan is taking the classical music world by storm with his unparalleled performances, innovative projects, and uncompromising dedication to energizing and uplifting both audiences and musicians alike. His initiatives have landed him on stages across the world from Africa to Europe to the USA. He is currently based in Baltimore Maryland, allowing him access to America's greatest musicians and performing opportunities. Serving as an ambassador for South African classical musicians within the USA, Malan works tirelessly as a solo, chamber, and orchestral musician, as well as a dedicated teacher and program coordinator.
As a performer, Malan's career was launched through winning top competition prizes and scholarships including Yale Gordan String Competition, SAMRO Bursary Competition, Stellenbosch International Chamber Music Festival Competition, Getting To Carnegie Hall amongst several others. As a soloist, Jacques-Pierre has performed cello concertos with Kwazulu Natal Philharmonic, Johannesburg Philharmonic, Capetown Philharmonic, Peabody Conductors Orchestra, Mid Atlantic Symphony Orchestra, Chesapeake Bay Youth Orchestra. His impeccable technique, endless energy, and unifying personality has allowed him to perform chamber music with Baltimore Symphony Orchestra concertmaster Jonathan Carney as well as numerous faculties from Julliard School of Music, Peabody Conservatory, and the Curtis Institute.
In 2016, after completing his Master degree at Peabody Conservatory with Israeli cellist Amit Peled, Malan was invited to continue his contributions to the music world in America on an O1 Visa for Extraordinary Ability in the Arts which was sponsored by the Mid-Atlantic Symphony Orchestra, Chamber Encounters Inc. and Friends of Chamber Music Concert Series. In less than two years, he founded the Baltimore String Quartets and Trios, a business that pairs upscale event planners with elite musicians, and Creative Concert Group, which produces visionary concert programs never been done before, including the Dvorak Cello Concerto performed with String Quartet, which Mr. Malan premiered in Washington DC. Mr. Malan's work performing at the South African Embassy has led him to working as Artistic Program Coordinator for the Embassy Series, which, through putting on performances at embassies from all over the world, aims to unite people through musical diplomacy.
Malan is currently employed as the principal cello performer with Listeso Group; Serafin Ensemble; Mid Atlantic Symphony Orchestra; The Embassy Series and as cello faculty at the Nelly Berman School of Music.
Guang Wang
cello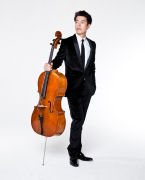 Chinese-born cellist Guang Wang began his cello studies in Shenyang, China at the age of eight. In 1994, he joined the Shanghai Symphony Orchestra as the youngest Assistant Principal Cellist. He worked with Michael Tilson Thomas, Christoph Eschenbach and other world leading conductors and played over 200 concerts throughout Asia before he moved to United States. Mr. Wang toured extensively throughout the United States, Europe and Asia. He has performed at the world's major concert halls in Berlin, Brussels, London, Mexico City, New York, Paris, Seoul, Shanghai, Tokyo, Vancouver, Vienna and many others. His performances have been heard on many of the nation's prominent classical radio broadcasts, including NPR's Performance Today, the National Radio of China, Shanghai TV, Radio France, and France Musiques. Mr. Wang is a founding member of the Vega String Quartet. His festival appearances include Aspen Music Festival, New York's Mostly Mozart, Brevard, Highlands-Cashiers, SummerFest La Jolla, Amelia Island, Rockport, Juneau Jazz and Classics, San Miguel de Allende (Mexico) and other numerous festivals and concert series. Mr. Wang's world-class collaborators have included Lynn Harrell, Zuill Bailey, Sarah Chang, Richard Stoltzman, Robert McDuffie, Charles Wadsworth, William Preucil, Christopher O'Reily, the Eroica Trio, the American, St. Petersburg and Ying Quartets. He holds degrees from Shanghai Conservatory of Music, China; Harid Conservatory, Florida and Manhattan School of Music, New York City. Currently, Mr. Wang and Vega String Quartet are the Artist-in-Residence at Emory University in Atlanta.
Miles Brown
double bass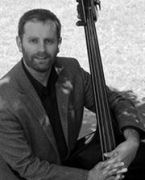 Bassist, composer, performer and teacher, Miles Brown comes from a musical family and began playing the bass at an early age. Dr. Brown is the bassist for the new music ensemble Alarm Will Sound, and has had his compositions performed at Carnegie Hall and Lincoln Center. He has performed with Regina Carter, Dave Ballou, Sean Jones, Bill Dobbins, Walt Weiskopf, Gary Smulyan, Sam Rivers and Steve Wilson. In 2008, Mr. Brown was the Interim Gussman Director of Jazz at Cornell University. From 2009– 2018, he was the jazz program coordinator at Oakland University, where he taught jazz classes and applied lessons. For the 2017–2018 academic year, Dr. Brown taught jazz classes at the Peabody Institute of Johns Hopkins University. In Fall 2018, he joined the University of Delaware's full-time faculty as assistant professor of string bass and jazz where he teaches applied string bass lessons, jazz history, string methods and contemporary literature. He attended the Eastman School of Music for his undergraduate degree, earning a Bachelor of Music in Music Education and Jazz and Contemporary Media. In 2003, he received a Master of Music in String Bass Performance from Mannes College of Music, and earned a Doctorate in Jazz Performance from Eastman in 2012.
John Dee
oboe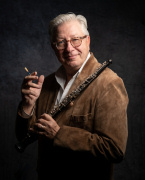 John Dee has performed and taught throughout the world and worked with such orchestras as the Chicago, Saint Louis, and Atlanta Symphony Orchestras with such conductors as; Claudio Abbado, Sir Georg Solti and James Levine. He has collaborated with nearly every major performing artist in the world including Luciano Pavarotti, Jose Carreras, Placido Domingo, Isaac Stern, Itzhak Perlman, Pinchas Zuckerman, Joshua Bell, Lynn Harrell, Yo-Yo Ma, James Galway, Ella Fitzgerald and Frank Sinatra. He has performed with the Alexander, Miami, Lark, Ying, Jupiter, Vega and Pacifica String Quartets. He has performed as soloist with I Solisti Aquilani, in Italy, performed in Beijing and Shanghai, China, frequently teaches in Spain and Korea and has performed for the Pope.
He is featured on Grammy Award-winning recordings, hundreds of commercial recordings, and seven solo CD recordings. Critically acclaimed for numerous performances and recordings, his latest recording Music from America and Abroad, was reviewed by the International Double Reed Society (IDRS) Journal: "Hearing John Dee's mastery of the single musical line is an education in how to phrase using every element of sound to its fullest tasteful measure… Dee phrases exactly as one would speak about congenial matters to a good friend."
He was Principal Oboe of the Florida Philharmonic Orchestra and Florida Grand Opera, the Florida Orchestra in Tampa, the Ravinia Festival Orchestra, the Civic Orchestra of Chicago and taught at the University of Miami, the Harid Conservatory, the Conservatory of Music at Lynn University and DePaul University in Chicago.
Mr. Dee currently serves as the Bill A. Nugent Endowed Professor of Music Performance and Professor of Oboe Studies at the University of Illinois, UIUC. He has been awarded the Outstanding Teacher Award by the National Endowment for the Arts multiple times and his oboe students have earned prestigious performance and teaching positions throughout the world.
Marci Gurnow
clarinet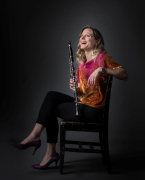 Marci Gurnow joined the Atlanta Symphony Orchestra as second clarinet in 2016. Ms. Gurnow began her orchestral career as second and bass clarinet with the Jacksonville Symphony and held the position of acting second clarinet with the Detroit Symphony prior to returning to her hometown of Atlanta. She has also performed as a guest with the Chicago Symphony, New York Philharmonic, National Symphony, and Dallas Symphony. Ms. Gurnow enjoys spending her summers out west performing in the Grand Teton Music Festival. Other festival appearances have included the Bellingham Music Festival, Bravo! Vail Festival, Highlands Cashiers Chamber Music Festival, Pacific Music Festival in Japan, and the Aspen Music Festival. A lover of chamber music, Ms. Gurnow is a member of the Merian Ensemble, an ensemble dedicated to performing and commissioning chamber works by women, and the Chicago based International Chamber Artists. Ms. Gurnow earned her Bachelor of Music from Southern Methodist University and her Master of Music from Northwestern University. She is an Artist Affiliate Instructor of Clarinet at Emory University and teaches privately through the Atlanta Symphony Orchestra's Talent Development Program. Ms. Gurnow is a Buffet Crampon USA performing artist. Outside of music, Ms. Gurnow also enjoys a balance of other activities. An avid runner, she has run 12 marathons and has completed the 140.6 mile Ironman Arizona. She also enjoys hiking, knitting, and traveling.
Augustine Mercante
countertenor and festival manager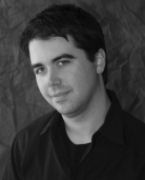 Praised for his "lyrical intensity and the way he polishes each word with lapidarian ecstasy", Augustine Mercante enjoys an active career performing repertoire from the Baroque to the newly-created. This season includes Handel's Messiah with the Germantown Oratorio Choir, Vivaldi's Stabat Mater at St. Patrick's Rittenhouse Square, concerts with Crescendo Music (Connecticut), the Serafin Ensemble, Delaware Choral Arts, Delaware Choral Society, the Music School of Delaware, and recitals throughout Delaware and Pennsylvania. Gus is a frequent soloist with the American Spiritual Ensemble with which he has toured Ireland, Spain, France and the United States, including his debut in New York's Lincoln Center, and made his debut with Opera Philadelphia last season. He works regularly with instrument maker and composer Aaron Grad and premiered Grad's Old-Fashioned Love Songs for countertenor and electric theorbo, a performance praised by the Washington Post for "full-bodied sweetness, exemplary pitch, and a reliably musical imagination." As a Vocal Fellow of the Tanglewood Music Center, his performance in the American premiere of George Benjamin's Written on Skin was described by the Wall Street Journal as "riveting" with a voice that "soared above the texture, lining the text with the haloed elegance of gold-leaf inscription". He is also a fellow of the Delaware Division of the Arts, most recently being awarded an Individual Artist Fellowship in 2013. He has performed with organizations throughout Delaware and Philadelphia including Brandywine Baroque, Tempesta di Mare, the Delaware Choral Society, and the Southern Delaware Chorale and at festivals both locally and abroad including the Clifford Brown Jazz Festival, Serafin Summer Music Festival, Philadelphia Fringe Festival, Wilmington Fringe Festival, and the International Gluck Festival (Nurnberg). He can be heard on clarinetist Christopher Nichols' recording Almost All-American on the Albany label. Augustine Mercante completed his Artist Diploma in Germany as a Fulbright Scholar studying with soprano Edith Wiens and performing at the Prinzregententheater in Munich. He holds degrees from the University of North Texas and the University of Delaware, where he was honored to be the inaugural recipient of the Robert King Memorial Scholarship. Gus and his husband, Justin, live in Wilmington, Delaware where Gus maintains a private teaching studio, teaches at The Music School of Delaware, and is the festival manager for Serafin Summer Music.
Eileen Grycky
flute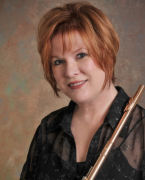 Eileen Grycky, associate professor of flute at the University of Delaware (UD), is a recipient of the University's Excellence in Teaching Award. She is a member of the orchestra of Opera Philadelphia, the Delaware Symphony Orchestra, and the Brandywine Baroque, and she performs with two resident ensembles at UD: Christiana Winds and the Taggart-Grycky Flute and Guitar Duo. She is the artistic director of a UD concert series, Tiger Lily Music: Celebrating the Works of Women, African American, and Latino Composers. Ms. Grycky appears frequently as a performer at the National Flute Convention, and she is a member of the NFA's Cultural Outreach Committee. Ms. Grycky has appeared as a soloist on several occasions with the Mozart Orchestra of Philadelphia, Ensemble American (N.J.), and the Newark Symphony (D.E.). She has also been a frequent substitute in the Philadelphia Orchestra. In 2009 she was awarded an Established Artist Fellowship by the Delaware State Arts Council. She holds a bachelor's degree from the Oberlin Conservatory and master's degree from the New England Conservatory.
John David Smith
horn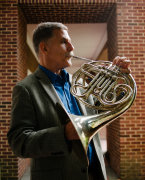 John David Smith maintains a busy career as professional musician and university professor. He divides his time between his duties as Professor of Music at the University of Delaware (UD) and on the professional music scene as Principal Horn of Opera Philadelphia, the Chamber Orchestra of Philadelphia, and the Philly Pops, in addition to frequent appearances with the Philadelphia Orchestra and Orpheus Chamber Orchestra. Recent career highlights have included a solo appearance with the Chamber Orchestra of Philadelphia at the Kimmel Center, European and domestic tours with Orpheus, and appearances as a regular substitute with the Philadelphia Orchestra. Dr. Smith joined the UD Wind Ensemble as soloist during recent festival appearances in Taipei, Taiwan, and performed with the San Francisco Opera Orchestra in a recent production of Wagner's Die Meistersinger von Nürnberg. Dr. Smith has made previous appearances with the Philadelphia Orchestra, Metropolitan Opera orchestra, Orpheus, Orchestra of St. Luke's, New York City Opera as well as frequent performances of Broadway shows. He has performed on a number of tours of Europe and Asia with Orpheus and New York City Opera, performed as soloist with the Juilliard Orchestra at Avery Fisher Hall, and can be heard on numerous commercial recordings, including the original cast recording of Parade. From 2000-2003 Dr. Smith served as Principal Horn of the Florida Philharmonic Orchestra, and was a member of the United States Air Force Band in Washington, D.C. He previously held teaching positions at Lynn University and the University of Louisiana-Monroe. Dr. Smith holds doctoral and master's degrees from the Juilliard School, the Certificate of Advanced Studies and Brass Teaching Licentiate (LRAM) from the Royal Academy of Music London, the associate's diploma from the Royal College of Music London (ARCM), and bachelor's degree from Indiana University. His teachers have included Julie Landsman, Philip Farkas, Robert Elworthy, Richard Watkins and Michael Hatfield. At UD, Dr. Smith teaches private study horn, horn methods, and the Artistic Innovations graduate seminar which examines issues confronting the emerging music professional and offers practical guidance for navigating the perilous professional arts landscape.
Victor Asuncion
piano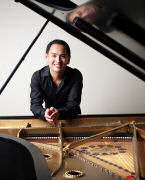 Hailed by The Washington Post for his "poised and imaginative playing," Filipino-American pianist Victor Santiago Asuncion has appeared in Brazil, Canada, Ecuador, France, Italy, Germany, Japan, Mexico, the Philippines, Spain, Turkey and the U.S., as a recitalist and concerto soloist. He played his orchestral debut at the age of 18 with the Manila Chamber Orchestra, and his New York recital debut in Carnegie's Weill Recital Hall in 1999. He has worked with conductors including Sergio Esmilla, Enrique Batiz, Mei Ann Chen, Zeev Dorman, Arthur Weisberg, Corrick Brown, David Loebel, Leon Fleisher, Michael Stern, Jordan Tang, and Bobby McFerrin. He has performed with Lynn Harrell, Zuill Bailey, Andres Diaz, James Dunham, Antonio Meneses, Joshua Roman, Cho-Liang Lin, Giora Schmidt, the Dover, Emerson, Serafin, Sao Paulo, and Vega String Quartets. He was on the chamber music faculty of the Aspen Music Festival, and the Garth Newel Summer Music Festival. For three seasons, he was the pianist for the Garth Newel Piano Quartet. Recordings include the complete Sonatas of L. van Beethoven with Tobias Werner; Sonatas by Shostakovich and Rachmaninoff with Joseph Johnson; the Rachmaninoff Sonata with Evan Drachman; and the Chopin and Grieg Sonatas, also with Evan Drachman. He is featured in the award-winning recording "Songs My Father Taught Me" with Lynn Harrell, produced by Louise Frank and WFMT-Chicago. His most recent recording with John Henry Crawford, entitled Dialogo, made the Top 7 of The Billboard Classical Music Chart. Mr. Asuncion is the Founder, and Artistic and Board Director of FilAm Music Foundation, a non-profit foundation dedicated to promoting Filipino classical musicians through scholarship and performance. He received his Doctor of Musical Arts Degree in 2007 from the University of Maryland under the tutelage of Rita Sloan. Victor Santiago Asuncion is a Steinway artist.
Read Gainsford
piano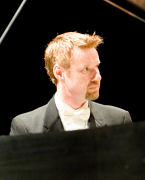 Pianist Read Gainsford has been described as possessing "finger-numbing virtuosity and delicately chiseled precision". Known for his insightful introductions from the stage, he has collaborated with oceanographers in presenting Crumb's "Voice of the Whale", consulted with art historians and living artists to create a series of images to accompany performances of Messiaen, and reenacted the famous piano duel between Liszt and Thalberg.
Born in New Zealand, he has performed widely in the USA, Europe, Asia, Australia, New Zealand and South Africa, as solo recitalist, concerto soloist and chamber musician, making successful solo debuts in Carnegie Hall's Weill Recital Hall and London's Wigmore Hall, as well as playing in the Kennedy Center, St Martin-in-the-Fields, Queen Elizabeth Hall, and others. Recent highlights include performing concertos with the Moravian Philharmonic Orchestra in Olomouc, Czech Republic, the Frenz ensemble in Paris, and Orchestra da Camera in Champaign-Urbana, and tours across the USA including a fourth concert in Carnegie Hall.
Gainsford was a founding member of Trio Solis, who made their Carnegie Hall debut in 2009, he has also collaborated with the Audubon and Serafin Quartets, Pressenda Chamber Players, Aaron Berofsky, Kathryn Votapek, Richard Stoltzman, Jacques Zoon, Ricardo Morales, and many others. A keen supporter of living composers, he has premiered and recorded Ladislav Kubik's 3rd Piano Concerto and Marc Satterwhite's Five Rivers of Hades, and recorded Ellen Taafe Zwilich's Images for two pianos and orchestra.
Highly in demand as a master-class clinician and teacher, he is Professor of Piano at Florida State University.
Gabriel Benton
harpsichord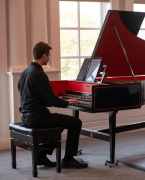 Gabriel Benton is a keyboardist with a passion for bringing early music alive to contemporary audiences. As an undergraduate, this passion led him away from the piano to study harpsichord performance at Oberlin Conservatory. While there, he was involved in the Venice Opera Project, which brought an opera by Francesco Cavalli back to the stage in Venice for the first time since 1640. Subsequently, he obtained a Master's degree in historical performance from the Juilliard School, where he performed across the country and worked with luminaries in the field such as Jordi Savall, William Christie, Masaaki Suzuki, and Richard Egarr. He also holds a degree in organ performance from Yale's Institute of Sacred Music, where he was organist at the University Church in Yale.
In demand as a harpsichord soloist and continuo player, he has regularly performed across the country, most recently with ensembles Sonnambula in New York and La Speranza in Houston. He is a harpsichordist for American Bach Soloists, and he can be heard in three of their recording projects. Gabriel has been the recipient of several awards including first place in the York Symphony Orchestra Youth Concerto Competition, the Earl Russel Award in historical performance, the Charles Ives organ scholarship, and two summer workshop scholarships from Early Music America.
He currently lives in Wilmington, Delaware, where he is Director of Music and organist at the historic Grace United Methodist Church as well as teacher and accompanist at The Choir School of Delaware.