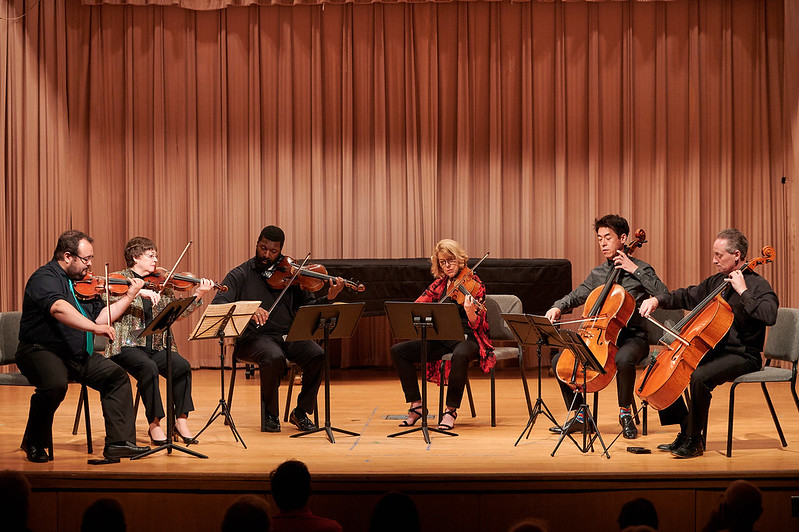 Support Serafin Summer Music - Matching Gift Doubles Your Impact Now!
John du Pont, Music School Board Chair, is generously matching up to $10,000 of contributions to Serafin Summer Music festival, a program of The Music School of Delaware. Through June 30, 2022, your tax-deductible contribution can be doubled, dollar for dollar, by this generous initiative!
Please consider donating now and maximize the value of your gift.
To donate securely online, visit the Music School site and direct your gift to "Serafin Match". Or, mail your check, payable to The Music School of Delaware (Serafin Match), 4101 N. Washington Street, Wilmington, DE 19802.
For sponsorship information, gifts of stock, or other donation questions, please contact Troy Nuss at tnuss@musicschoolofdelaware.org or call him at 302-762-1132 ext.110.
Ticket sales account for approximately 30% of the budget for Serafin Summer Music. Please consider helping ensure that world class chamber music thrives in our region.
Delaware - an arts and culture destination!
The Serafins performing live this season! Up next:
Saturday, May 21, 2022
Private Performance at the home of Patrick Callahan
Sunday, May 22, 2022 at 4:00 p.m.
The Arts at Trinity presents Serafin Showcase
Kate Ransom, violin; Amadi Azikiwe, viola; Jacques-Pierre Malan, cello; Augustine Mercante, countertenor; Read Gainsford, piano.
Free; donations welcome.
June 10-26, 2022
Serafin Summer Music returns!
A festival of chamber music featuring exceptional performers from around the nation and world! The festival includes artists from New Zealand, South Africa, the Philippines, New York, Philadelphia, Chicago, Atlanta, Cincinnati, Baltimore, Florida, North Carolina, and Oregon, as well as those local to the MidAtlantic region. Masterworks and lesser-known works for two to eight instruments comprise the programming.
PURCHASE TICKETS beginning APRIL 1, 2022 at musicschoolofdelaware.org/serafin-summer-music.html
Click here for more info on these and other upcoming performances.
---

"silken finesse and gritty vibrancy" - Gramophone Magazine

"performances are exceptional" - American Record Guide

"playing with style and sophistication" - The Strad Magazine